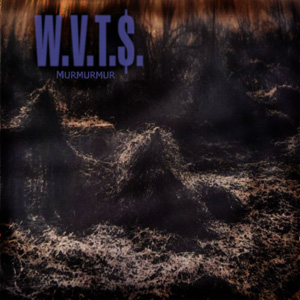 WE VERSUS THE SHARK
MURMURMUR
Everything from Murmurmur is coming December 1st 2008!

Download specific tracks:
1.Right Away (by Pattern is Movement)
2.The Greatest Gift (by Scratch Acid)
3.Dirt in the Ground (by Tom Waits)
4.See No Evil (by Television)
5.Mow You Down Then Put You on a Pedastal (by The Matt Kurz One)
6.Suddenly It's A Folk Song (by Future of the Left)
7.Dog Like This (by Drakkar Sauna)
8.Regrets (by Ben Folds Five)
9.Dummy Discards a Heart (by Deerhoof)
10.Idiotheque (by Radiohead)
11. X-French T-Shirt (by Shudder To Think)
12. Head Over Heels (by Tears for Fears)


This work is licensed under a Creative Commons Attribution-Noncommercial-Share Alike 3.0 United States License.
please note "we versus the shark " in the subject or body of your donation.

We Versus the Shark are proud to present "Murmurmur," an ongoing collection of renditions of songs we've been inspired by in the past few years. Starting today, January 1st, and finishing up on December 1st 2008, each month we'll be posting a new MP3 to Quote Unquote Records of other people's jams. Some of the songs are by artists who have gained accolades in some circles but remain obscure in others; a few will be Athens bands we're excited to big-up. We here at We Versus the Shark believe that "interpreting" (whatever) other artists is a good way to learn about structure, melody, and other things we're generally confused by. Enjoy "Murmurmur."