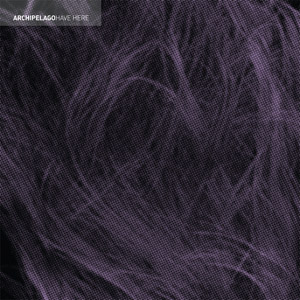 ARCHIPELAGO
HAVE HERE
I heard the beginnings of this on tour with the Cans last summer and was blown away and surprised. How were buddies and peripheral buddies making such rad music and I knew nothing about it! Then they wanted to put it out on Quote Unquote! Double stoked! Light, airy, slightly depressing - all the good stuff. For fans of Elliot Smith, +/-, Papermoons, emo-era Jimmy Eat World... floating, swimming, etc.
Click here to download the whole album!

1. Snowrise Sunmelt
2. Tell Me
3. Porch Chimes
4. Char
5. Hour Dearly Devoted
6. Lost Year
7. Light In The Road
8. Straight Face
9. Smoking Bones
10. Have Here
11. Sea Breathe

Violins by Wen-jay Ying except Hour Dearly Devoeted
Horns by Alex Billig, Janelle Jones, and Rose Blakelock
Album art and additional vocals on Light In The Road by Jeremy Nunn
Special thanks to Chris Parker, Janelle Jones, Alex Billig, Mom and Dad

All songs written and recorded in Brooklyn by Peter Naddeo.

This work is licensed under a Creative Commons Attribution-Noncommercial-Share Alike 3.0 United States License.
please note "ARCHIPELAGO" in the subject or body of your donation.
(SUGGESTED DONATION: $5)
LYRICS!!!
TELL ME
Tell me all the right things, baby, send me off to war. Holding ground 'til the sun burns ghostly, can't see you anymore. I can't compete with the dead heat, baby, it's what you've waited for. A hundred miles 'til my blood runs slowly enough to keep you warm. Tell me quickly, tell me quickly why. Say I want you, I want you all the time. So tell me all the right things, baby, seal it with a smile. Been killing time with the shadow in my mind, just wishing I knew how to feel what you feel, make it real.
CHAR
You said I was enough and held me up in the brightest blaze of a grace I always wanted for my own. And I wish I could believe you, I wish you hadn't turned away and left my burning heart charred to the bone. I've got no place to go, no shred of pride left to defend; I can't fight this fucked up fever anymore. And I wish I could surrender, I'm sick of trying to pretend that I could lose myself in something so much more. Someday I'll give it up, one day I'll love you all the same when the pain seems somehow worth it in the end. And I'll find the good you saw that no one else can take away, so happy just to be my own best friend. I don't know what you think about me now. I don't want you to think about me now.
LOST YEAR
It's been so long since we said goodbye, but I keep holding on, hoping that you'll empathize or realize you're wrong. I walk down the street wondering if today is the day we'll meet like nothing ever changed, I'm not acting strange at all. I thought about it; I thought about the fall here. But you'll be leaving, and I'm never going anywhere. I know this feeling won't last forever, but I still hope you don't find another heart like mine, I'm still the one you broke. And I thought about it; I thought about a lost year just to forget what I'm still losing here.
LIGHT IN THE ROAD
Live wires dried up on the ceiling; key chains ring, where's it gonna be today? This light in the road's gonna get me by. It took a while, but the cat's got a mouse pinned; a blue smile, but she really wants to go again, and this light in the road's gonna get me by. This light in the road's gonna get me, oh my god, oh my god I know this light in the road's gonna get me by. I ate enough and drank a cup to keep the sound clear; tuned down way high on the edge of peace, but this light in the road's gonna get me by. Foxy faces keep laughing 'til the week ends; turn tables run wild in the topspin, 'cos this light in the road's gonna get me by. And if our bloodlines cost too much, we'll give them up. And if you need to tell me something strange, we'll get it out. And when the stillness fills our mouths, we'll keep it down, 'cos this light in the road's gonna get me. We got a lift to the meeting of the black wings; fly wheels hold tight time to throw us loose, and this light in the road's gonna get me by.
STRAIGHT FACE
The news is all over town; like dust sinking to the ground, I will wait for a solitary sound before I feel the weight. And I was an accident; a joke made in confidence, it appears your sense of humor makes more sense when everyone can hear. What goes around must come around; the truth will finally bring us down, but I can't keep a straight face now. Caught in the atmosphere; watching the edges tear me away as you smile and cry and swear you never mean the things you say. But I know the truth in jest; I know the places where you've been, and what you hide between the lines, I'm still tasting on your skin. Can it be over now that it seems no one's laughing anymore, and I'm falling back to sleep.
SMOKING BONES
Emily, you've got the right number of bones, and sometimes, when I'm feeling all alone, I want to break my own in two, so I can light them up with you. 'Cos it's not easy getting by without your holy smoke to get me high; the grass is greener in your eyes, so don't blink, Emily.
HAVE HERE
You don't have to explore foreign shores, read a book or go out anymore, pay the rent, take the car for a long drive, fix your posture or open your eyes. You don't have to wake up and get dressed, go to work or clean up this mess; you don't have to spend anymore time here, or even make any money this year. You don't have to have kids or a wife, or find someone to sleep with tonight, keep in touch, write a letter or call me; there is no one that you have to see. But you have to breathe in every time you exhale. Your heart has to beat and pump blood to your cells. And you have to have dreams when you sleep, at least sometimes, or your mind's going to starve and you'll die.