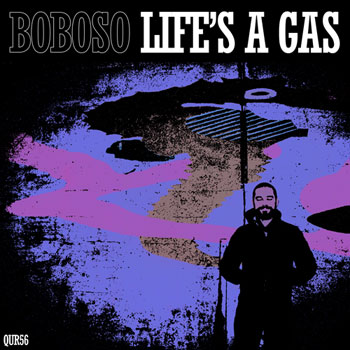 BOBOSO
LIFE'S A GAS

Mexican-born, San Jose-based rapper Boboso takes a break from moonlighting in some of America's most exciting punk bands to drop his first mixtape, boyeeeeeeee. Beats made to be blasted and about as much rapping about Mexican food as I've ever heard... which is just the right amount. What are you waiting for, grab some chips and dig in!

This work is licensed under a Creative Commons Attribution-Noncommercial-Share Alike 3.0 United States License.

SUGGESTED DONATION: $5 US
please note "boboso" in the subject or body of your donation.
click here to download the album!

1. Ya Boy Boboso
2. Danzon (feat. Ben Henderson & Rapid Fire Ruben)
3. I'm Too Old For This (feat. Seek Da Great, Billy Hennessy)
4. Messican Love
5. The New Deal
6. Blame It On The Synthehol (feat. Adam Subtractum)
7. Rapscallionz (feat. Rapid Fire Ruben)
8. I'm Your Puppet Master (feat. Dick Wizard, Rupert Murder)
9. Life's A Gas
10. Hella Communication (feat. Adam Subtractum, Rupert Murder, Rapid Fire Ruben)
11. Nobody Knows (feat. Adam Subtractum, Mark G, B-Pasion)
12. I'm The Best (feat. Drug Money, Dick Wizard)

All beats and production by BOBOSO except for "Life's A Gas" by Mu-Stars. Cover photo taken by Myndstate.
Thanks to Jeff Rosenstock, DJ Coco, Myndstate, Kyle Pellet, Shhmichael, my Gnarboots brothers, Danny Bailey, Mikey Gagnon-Queen, Eric Fanali, everyone who did a track with me, and Mu-Stars for the beat!